NFL announce 2018 London games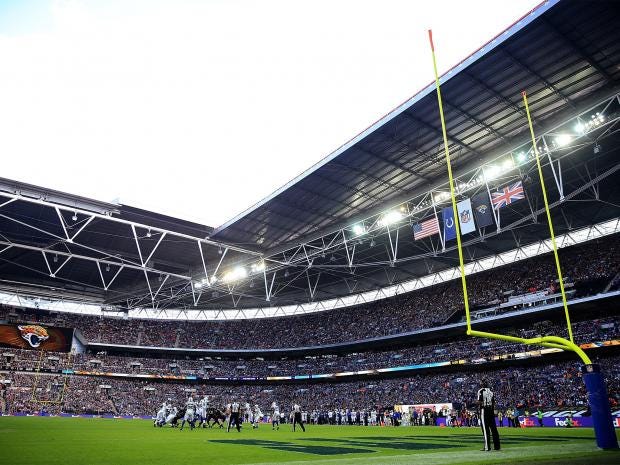 The NFL has scheduled arguably its most impressive slate of London games yet in an announcement at Tottenham's new stadium.
The Seattle Seahawks, fresh from cleaning house by sacking three of their most senior coaches, will come to London to play the Oakland Raiders in the first-ever NFL game at the new Tottenham ground at White Hart Lane. The Raiders have had a tumultuous off-season of their own, firing Jack del Rio and re-hiring Jon Gruden as their head coach on an eye-watering $100m, 10-year deal.
Jacksonville return to Wembley for what should be a humdinger against the Philadelphia Eagles. While both will be competing in the divisional round of the playoffs this weekend, the Eagles must still be wondering 'what if?' after losing quarterback Carson Wentz to injury when he looked like the league's MVP.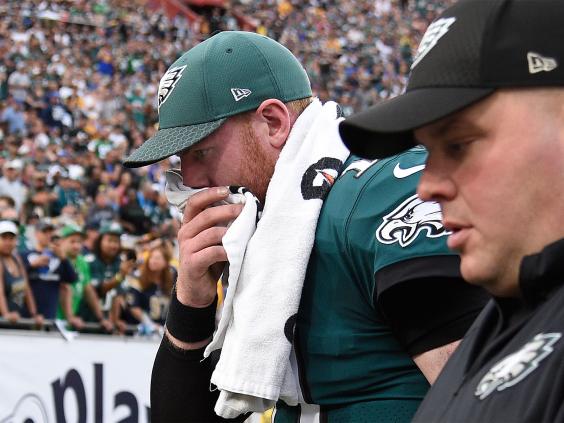 In the final of just three games in London this year, the Tennessee Titans will take on the Los Angeles Chargers, with a Super Bowl window closing for the bolts and the Titans coming off a brave post-season showing.
"We continue to be very excited by the growth of the NFL in the UK," said NFL Commissioner Roger Goodell. "The fans have demonstrated outstanding support and passion for the NFL over the past 11 seasons and we look forward to some great games in London this year. A key feature of our success is playing in iconic, world-renowned venues like Wembley and Twickenham, and we look forward to playing in what will be another incredible setting for NFL football at Tottenham's new stadium."
Mayor of London Sadiq Khan said: "London is the international home of the NFL and I am really excited to welcome the world's best American football stars and their thousands of fans from around the globe back to our city.
"I'm delighted Tottenham Hotspur's fantastic new stadium is joining the line-up of world-class sports arenas in our great city.
"Spurs' new ground will stage one game in its first year of opening and in 2019 we look forward to going back to staging at least four NFL games in London. Once again, London has shown why it is the sporting capital of the world and open to the very best sports events."
The 2018 slate represents a significant improvement on last year's games, which provided European fans with four one-sided affairs.
NFC powerhouses the New Orleans Saints and Los Angeles Rams both won shutouts (triumphing 20-0 and 33-0 respectively) against the Miami Dolphins and Arizona Cardinals.
The Cleveland Browns were humbled by the Minnesota Vikings while Jacksonville handed Baltimore a hiding at Wembley.
Source by:- independent
Share: